Virtual Support at Your Fingertips

Supporting You and Your Business
Whether you want to focus on growing your business, increasing your revenue, feeling more organised or spending more time at home then delegating your admin tasks to us will make this a reality.
Virtual Assistant/PA
Delegating your admin tasks, to an assistant, will help you to achieve your goals and feel more organised.
Diary Management
We provide extensive and complex diary management so you can focus on your core business.
Email Management
Our professional email management service will organise your emails and keep your Inbox streamlined.
Social Media Management
Delegating the task of scheduling your social media posts, researching content and keeping your customers and followers informed.
Recruitment & HR
Helping you find the right candidate for your business. Filtering CVs, arranging interviews and providing support with onboarding new starters.
CRM Management
Our virtual database management service includes keeping your database up to date and maintaining accurate records.
Project Management
Have a dedicated Project Manager/Lead to stay on top of all the moving parts so your project is delivered successfully, on time and within budget.
Business & Management Consultancy
Our years' of business experience will guide the direction of your business to grow and be successful. We provide the tools, skills and methodology to meet your requirements.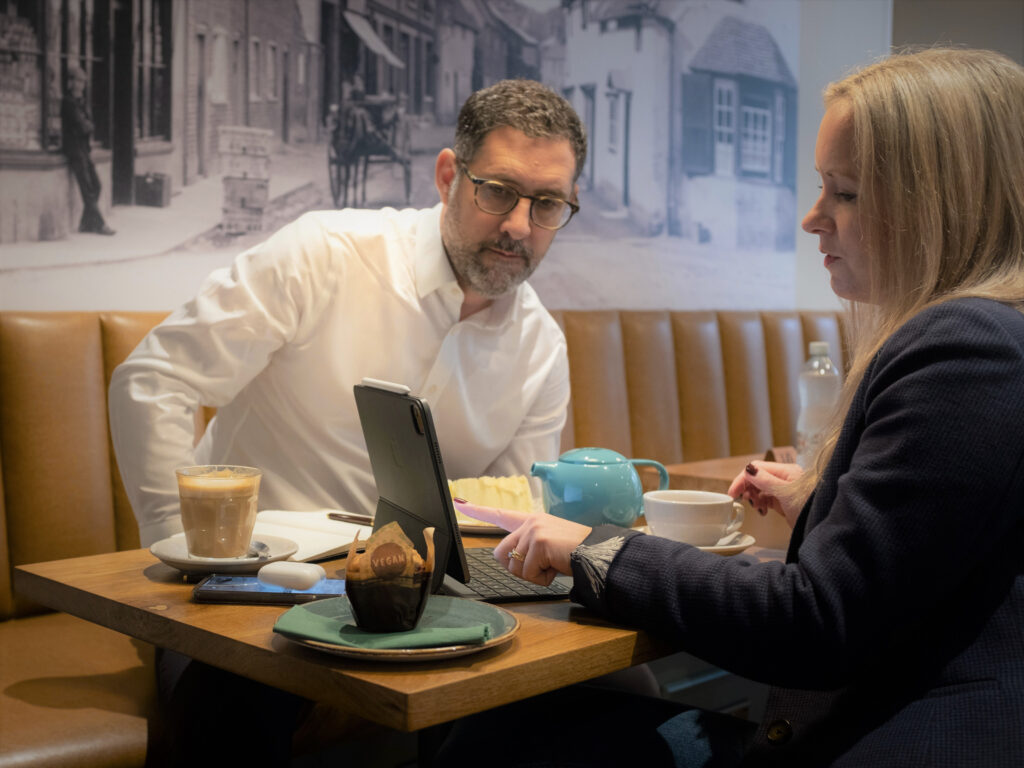 About Us
We are a professional virtual assistant and business support team that is passionate about helping our clients find more time in their day, improve their efficiency, help grow their business and give them more of their personal time back.
We have a wealth of experience across multiple sectors including public sector, telecommunications, IT, property and finance.
Founders Darren and Sarah, and their team, have worked in both small and large businesses supporting CEOs, Directors and Entrepreneurs.
What People are Saying
Sarah has expertly fulfilled a freelance PA role for my company for a number of years and brings a wealth of abilities, experience and talent to my business. Sarah is focused, reliable, innovative and organised. She is personable and exceptionally skilled in communicating with clients and most importantly a delight to work with and considered an instrumental member of the team. I would not hesitate to recommend her skills to any organisation seeking additional help with their business needs.

Sarah is efficient, personable and most of all reliable. I have worked with her for two years and she has been nothing but professional. Dealing with Customers and Clients equally well and keeping everyone on track. If looking for professional assistance with your administration and organisation. I would recommend Sarah and Delegate in a heartbeat.

Delegate Business Services have been nothing short of excellent from the moment I started using them. They are prompt, professional and complete tasks to your exact specifications. Highly recommend!!

I fully endorse and commend Darren for his professional and leadership qualities. Darren is a very hard working, dynamic individual, caring, loyal, strong minded, committed, honest, knowledgeable and an amazing gentleman to liaise and work with.

Darren is a very versatile and adaptable leader. I have been close to his work in a number of different areas be it from managing UC delivery, to being a business manager and more recently manager of a team of highly skilled specialists. Darren is a quick learner and a highly respected manager and leader. He builds winning teams, engages well with stakeholders and colleagues, and always puts the customer first. Darren is also a self-starter that can be trusted to find a way of making things happen. A great asset to have in any organisation.